Published At: 2012-08-29 09:32 -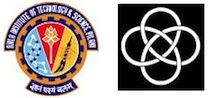 17 – 21 December 2012, BITS Campus, Goa

The BITS-IUCAA Workshop on Gravitational-Wave Data Analysis is intended for students, young researchers and teachers who are motivated to pursue future studies in Gravitational-Wave Astronomy. A series of lectures and hands-on training sessions are aimed to initiate the participants to current research problems on Gravitational-Wave Astronomy.

Lecturers:
K. G. Arun, CMI, Chennai
Patrick Dasgupta, Delhi University
S. V. Dhurandhar, IUCAA, Pune
A. Gopakumar, TIFR, Mumbai
Sanjit Mitra, IUCAA, Pune
Rajesh Nayak, IISER, Kolkata
Sendhil Raja, RRCAT, Indore
S.K. Sahay, BITS, Pilani, Goa
Anand Sengupta, IIT, Gandhinagar
Topics to be covered
General Relativity
Generation of Gravitational Waves
Sources of Gravitational Waves
Gravitational Wave Detectors
Data Analysis Techniques
Detector Network
Fourier Transform
Seismometry
Interested candidates may send their CV by post or e-mail to Dr. S. K. Sahay before September 30, 2012 along with a covering letter briefly mentioning their motivation to attend the workshop. Selected participants will be informed before November 15th, 2012. Participants will be provided with free hospitality during the workshop. Limited travel support, as admissible, may be available for participants on advance request.
Contact:
Prof. S.K. Sahay
Dept. of Computer Sc. & Info. Systems
BITS, Pilani, K.K. Birla Goa Campus
NH-17B By Pass Road
Zuarinagar, Goa - 403726
E-mail:
ssahay at bits-goa.ac.in
Tel: +91-832-2580-243
Fax: +91-832-2557-033
For more information, visit the workshop URL:
http://www.bits-pilani.ac.in/goa/ssahay/Workshop