ICTS Workshop + Conference
Published At: 2016-03-18 07:45 -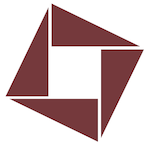 2016 Apr 4--8, Bangalore

On 2016 February 11, the LIGO-Virgo collaborations jointly announced the discovery of gravitational waves. The signal, produced by the collision of two black holes in the distance universe, was detected by two LIGO observatories on 2015 September 14. This confirms a major prediction of Einstein's general theory of relativity and opens a new observational window onto the universe.

The ICTS workshop "The Future of Gravitational-Wave Astronomy" (with an associated conference) is organized to make use of this momentum to intensify the Indian contribution to this emerging research frontier.  The meeting will bring together researchers from various aspects of gravitational-wave science and from related areas, with an aim to develop more active collaborations.