Published At: 2016-04-02 17:23 -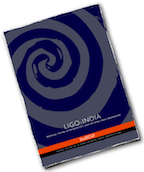 On March 31, the US National Science Foundation (NSF) and India's Department of Atomic Energy (DAE) and Department of Science and Technology (DST) signed a Memorandum of Understanding (MOU) to lead the way for establishing an advanced gravitational-wave detector in India. The MOU was jointly signed by the NSF Director Dr. France A. Córdova and the DAE secretary Dr. Sekhar Basu in the presence of Prime Minister Narendra Modi.

This event marks a major step in the construction of the LIGO-India observatory and another step towards a global network of gravitational-wave detectors. Once the LIGO-India becomes fully operational, it will allow the scientists to better triangulate the sources of gravitational waves, and to determine their location with greater accuracy. The redundancy of having multiple detectors each at a unique location is another advantage. It will minimize the effect of the inevitable downtime of the detectors, for maintenance or due to local environmental disturbances. A global network of multiple detectors will increase the likelihood that several of them will be actively observing at any given time. "We look forward to working closely with our Indian colleagues in this endeavor to further our knowledge of the most energetic phenomena in the cosmos," an NSF statement said.
LIGO-India will allow the Indian scientific community to play a major role in the upcoming research frontier of gravitational-wave astronomy. The project involves cutting-edge technology in a number of areas, such as lasers, optics, control systems, vacuum technology, etc, and will provide a major boost to fundamental and applied research as well to the high-tech industry in India. "LIGO project is a great example of India-USA ties & will surely inspire several young science enthusiasts in India," tweeted Prime Minister Modi. Earlier, on March 29, the LIGO-India team had met the Prime Minister before his trip to the USA.